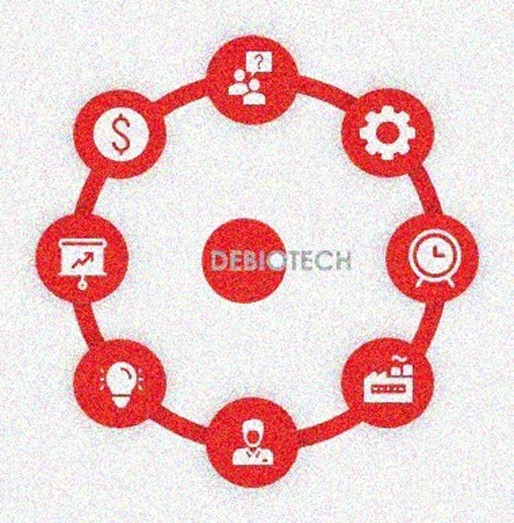 The goal of this publication is to help you in your transversal project management activities. Transversal project management is not a straightforward task involving a single individual; it is indeed a set of numerous and complex tasks with multiple stakeholders involved from different departments and organizations.   
This is the second part of a series of 6 articles on this topic.
Targeted audience
The information gathered in this publication should be particularly useful for:
C-Level executives,
Project Managers,
Quality Managers.
Project manager
Project manager responsibilities
The project manager  (PM) is the person responsible of its proper planning and execution. His exact role may vary depending on the project scope and complexity.
He or she is responsible:
To apply project management processes in compliance with the organization rules, the standard operation procedures of the quality management system and with regulatory requirements,
To ensure the project scope is well defined and validated by the sponsor team,
To develop detailed project planning, identify necessary resources and associated timelines, and to provide a detailed and complete definition of the expected deliverables and of their quality,
To identify the critical path of the project execution and to coordinate the work of the members of the project team,
To perform periodic project meeting, to animate the project team and to coordinate its activities,
To report periodically to the sponsor of the project,
To foresee and anticipate project difficulties that could impact deliverables quality or project planning.
A PM shall be a facilitator committed to the success of his/her project that monitors and cheers the team on as project deliverables are completed in time and ensures that any obstacles met are overcome. The PM is the surrogate for the stakeholders and the scapegoat when problems arise.
The strength of the team, level of executive support and adequacy of funding can never compensate for a weak project management. However, a strong project manager can push a project towards success even if the team falters, executive support wavers or funding is threatened.
Criteria to select a project manager
A good PM may not have advanced subject matter expertise in specific project activities. If the PM has too much at stake in the project, his/her objectivity can be threatened. In a large project, advanced expertise is often provided by sub-project managers who are charged with overseeing specific parts of the overall project. In some organizations fulltime PMs have no responsibilities outside of the leading of a project or they are contractors who provide their services on a project basis. In fact, fulltime PM is a growing activity.
When choosing a PM, some criteria to consider include:
Experience in managing projects,
Mastery of the project management process and tools,
Knowledge in the domain to be able to determine what are the critical activities or steps.
Ability to dedicate the time necessary for project success,
Attention to detail,
Obsession with achieving objectives on-time and on-budget,
Ability to communicate, orally and in writing,
Skills and experience in managing and influencing people including those who are not direct reports,
Ability to juggle multiple responsibilities and to work under stress,
Flexibility – Tenacity – Patience.
Choosing the right PM is essential to project success. A good and wise choose can dramatically improve the chances that your next project will come in on-time, on-budget and with the anticipated results.
Project team
The project team is the set of individuals involved in the planning, execution, control and closing of a project. It integrated individuals with different skills and know-how from different department and potentially from different organizations.
For large projects, a project team can have a complex structure with multiple hierarchical levels and sub-project teams. However, each member of the project team reports directly or indirectly to the PM.
Next steps
Debiotech is glad to have the opportunity to share its knowledge with innovative companies from the MedTech industry. Your feedbacks on this publication are welcome and will be used to update it or to create new publications on topics you care about.
Continue your education on medical device development by:
Debiotech would be proud to be your partner and support you with:
Medical device design & development services:

Software: Digital Health, Firmware, Embedded, SaMD
Electronics: Design, Verification and Validation
Mechanics: Design for micro-fabrication & fluidics systems
Supply chain development and optimization
Support in medical innovation management:

Market analysis and segmentation
IP management
Business plan consolidation
Partnership development