IEC 62304 "Medical device software – Software life cycle processes" is THE international standard which specifies the requirements for the development of software in medical sector. The standard helps medical device manufacturers to meet all regulatory requirements and to release de-risked products for patients.
In this context, we list below the key documents and some tips you can follow to meet the requirements of IEC 62304 and develop a compliant software medical device.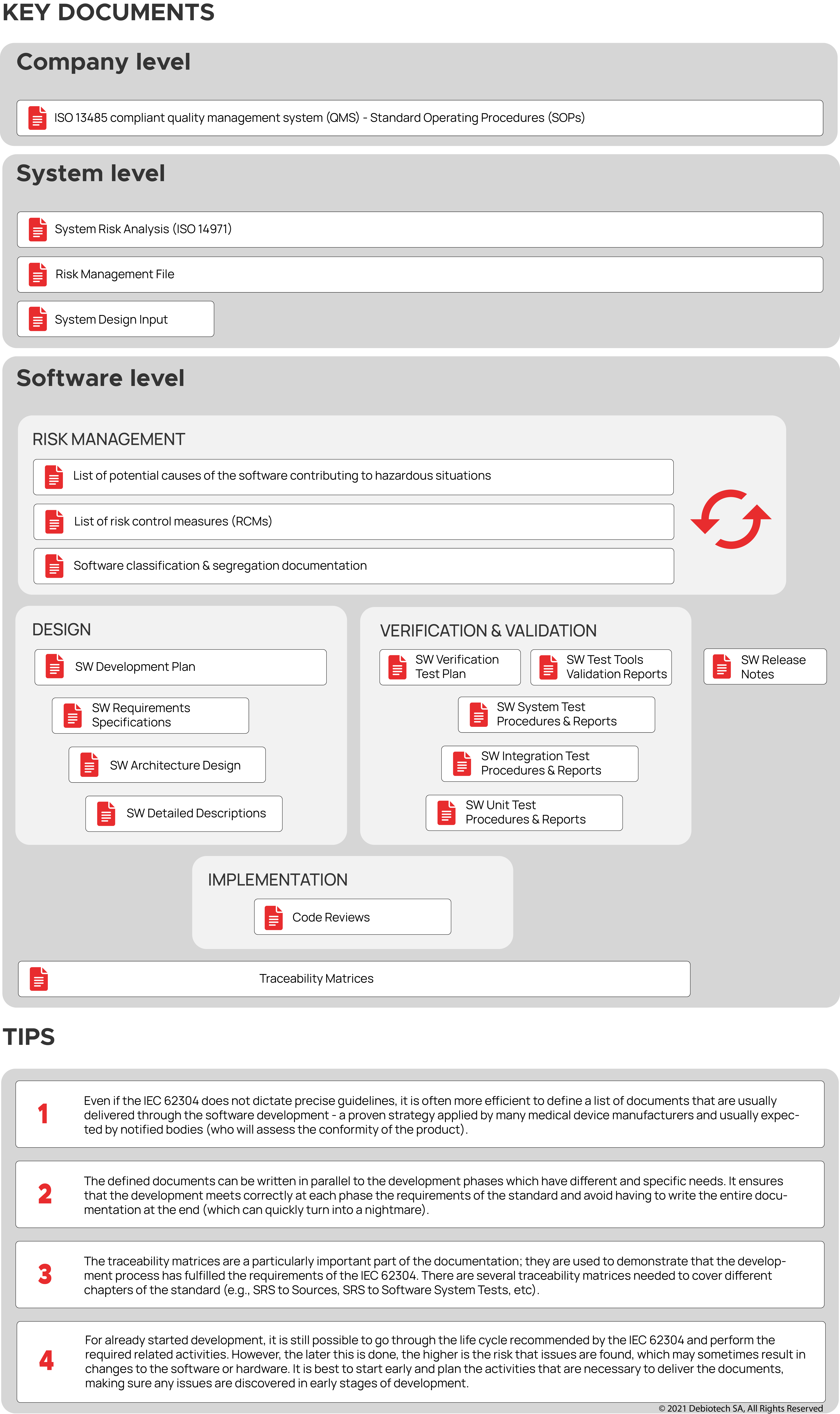 Notes
This list is non-exhaustive and can evolve according to the specific needs of a development.
Although this may sound like a waterfall strategy, the IEC 62304 does not impose a specific development methodology – in fact, an incremental or evolutionary one is possible, as long as the documents are maintained for each iteration.
This article does not focus on the matrices and they are not listed in detail.